Doña Julia Golf Club collaborates in the Golf Festival at Aarhus Golf Club, Casares, Costa del Sol, Spain
24 June, 2017
Doña Julia Golf Club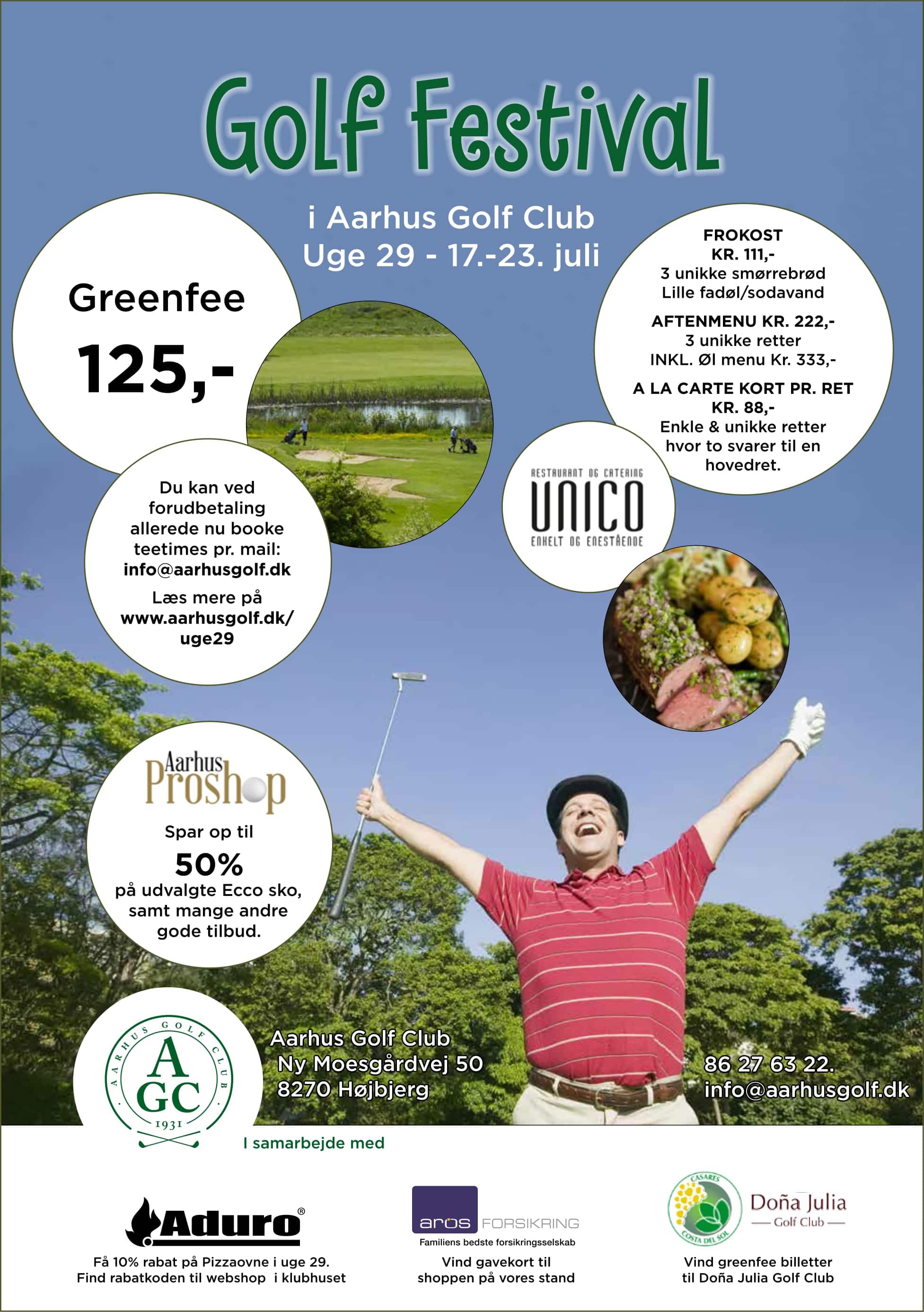 Doña Julia Golf Club collaborates in the week 29 of the summer campaign with Aarhus Golf Club, Denmark.
Aarhus Golf Club is the sixth oldest golf club in Denmark situated in a picturesque area near the Moesgard Museum in the town of Aarhus. This 18 hole golf course is undulating and most of its holes have beautiful views to the Aarhus Bay.
Aarhus is the second largest and oldest city in Denmark. It is located in Jutland, in the bay of Aarhus overlooking the Mols peninsula in the east direction and the islands Samsø, Kattegat and Tunø in the distance. Its name comes from the term Aros, Arus or, Áróss that meant "mouth of the river" in the old Scandinavian language.
After the great success obtained last year in the celebration of this festival that commemorates the anniversary of Aarhus golf club, once again they repeat the event. Last year it was well received by more than 112 invited golf clubs from Denmark and abroad.
Doña Julia Golf does not want to miss this event that will take place from the 17th until the 23rd July 2017 and for that reason collaborates with Aarhus Golf Club closely not only in its draw in their Golfbox, also welcoming many of its golf club's members in our club in their winter and spring holidays . We are looking forwards to see you again soon.
Happy summer!!
For more information about this event click here aarhusgolf.dk/uge-29
Related Posts